Canterbury Official Apparel Partner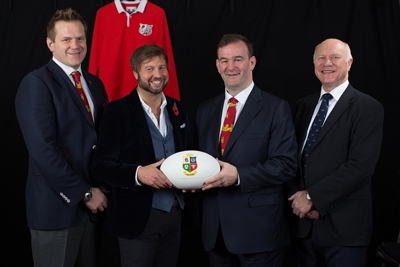 The British & Irish Lions have announced that Canterbury will take over from Adidas as the official Apparel Partner of the Lions for the 2017 Tour to New Zealand.
Canterbury will hold the exclusive rights to manufacture the match kit, training apparel and fans merchandise.
Lions Chief Executive Officer John Feehan said "We are delighted to be working with Canterbury as our new Apparel Partner.  The Lions are defined as being the very best of the best on and off the field and it is fitting that we are entering in to a partnership with Canterbury who are considered to be the world leaders in rugby apparel. Our two brands have a strong historical link and we hope today marks the start of a long and enduring partnership.
The build up to the Tour is now well underway and we look forward to working with Canterbury on a partnership that will culminate with rugby's two most iconic teams going head to head in 2017."
Canterbury CEO Chris Stephenson added "We're extremely proud to be working with the British & Irish Lions and are committed to creating the best shirt the Lions have ever worn. This deal brings the best of the best together and cements our place as the leading brand in rugby expanding our commitment from the grassroots of the game to the pinnacle of world rugby."
To celebrate the partnership, Canterbury have created 1,959 limited edition jerseys inspired by the 1959 New Zealand tour.  Canterbury produced their first Lions rugby jerseys in response to a request to produce a jersey to replace the spoiled originals.
These shirts are available to pre-order from Canterbury at www.canterbury.com now.
You can see Keith Wood wearing a copy of the new limited edition shirts below.