Cooch's Lions Watch – Six Nations Part 3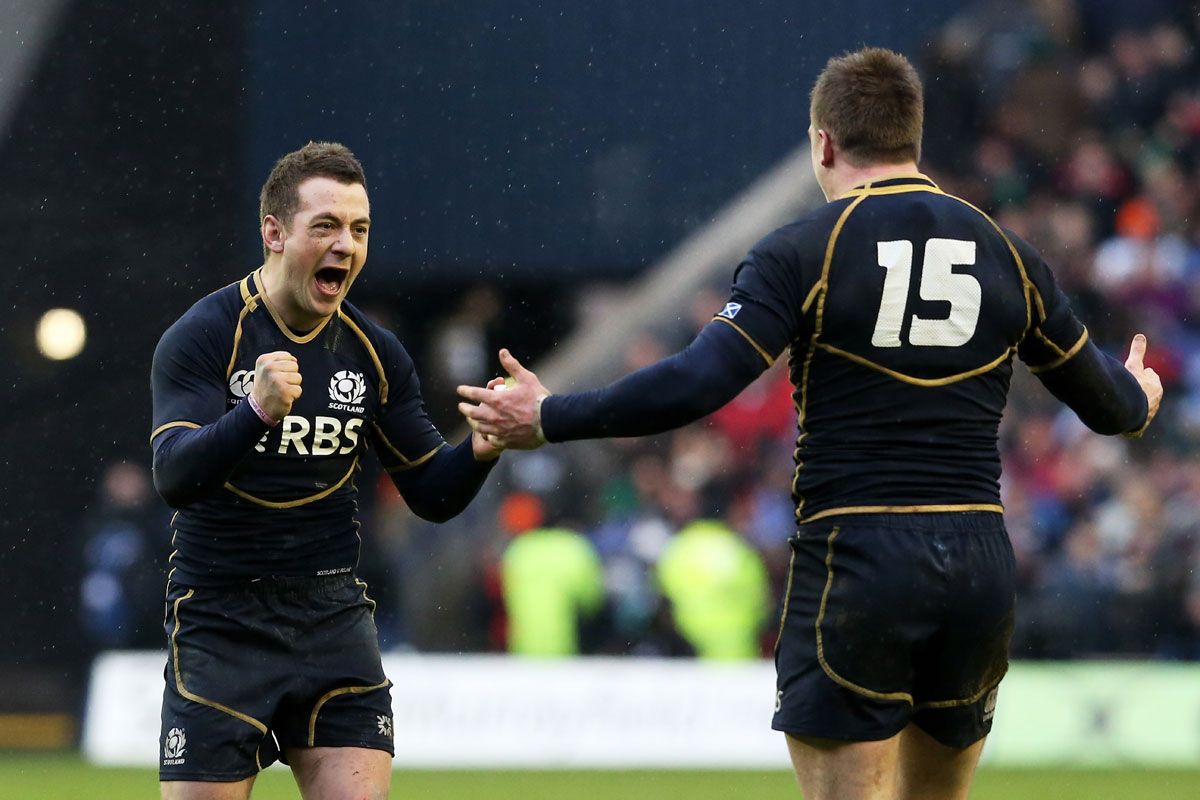 Talking exclusively to Lions-Tour.com, each week, former Bath, England and British & Irish Lion Gareth 'Cooch' Chilcott gives us his low down on who is playing themselves in and out of contention for next year's Lions Tour. Cooch also runs the specialist sports travel company Venatour who are taking a handful of Lions fans down-under next summer. For more information about his rugby tours, see our travel page.
Wales are beginning to gather a bit of momentum.  It's surprising how winning just one game can give you the confidence.  They've got a spring in their step and they look like the old Wales side.  We all know it's difficult to go to Italy and in the first half it was a bit of a war of attrition, but they wore the Italians down and in the end came out worthy winners.
It's all lending itself to the this Wales v England game and for me I'm hoping that both Wales and England do keep winning to set this game up nicely.  We all like to see games that matter and to have a mini cup final at the end of the Six Nations where England will be playing for a Grand Slam and Wales will be playing for the championship and a chance to stop England winning the slam, it just gives them that little bit of spice.
So Wales are gathering a bit of momentum.  they've got one or two injuries but I thought it was a  good overall team performance, and one to get them back to winning ways again.
I thought the Welsh front row was very tidy.  We all talk about the vaunted Italian pack and yes they are big and difficult to play against, but the Welsh played at a bit of a pace.  Adam Jones is a potential Lions test player and it's between him and Dan Cole.  England were a bit of an embarrassment in the scrum against France for the first 60 minutes or so, but that's good for someone like Dan Cole. He has played really well and I still think Cole will be the Lions test tighthead prop, but it does a young prop good to be humbled occasionally and he will learn from that.  Gethin Jenkins will also be there or thereabouts although he's had one or two injuries, but yes, the Welsh front row I can see making up the midweek side in Australia, if not one of them starting alongside Cole in the test series.
England got out of jail a bit on Saturday.  The French were the better side and they could have gone in 6-10 points up at half time, but once they didn't you always had it in your mind that they have a bit of self destruct about them as is their way.  England came out after the break looking a bit more purposeful, we had a fortunate try that could have been offside and could have gone anywhere, but that changed the game.  Even with half hour to go you could see the French loosing patience.  Saint Andre changed his half backs and it all went wrong again.  He brought on his half backs that have been struggling all Six Nations he brought in to save the game and it didn't work.  Why all of a sudden with thirty mins still to go they were playing like they had two minutes to go was beyond me.  England could have quite easily scored a couple of break away tries.
I was a little bit disappointed in the initial selections for England.   I thought we picked a side to match the French physicality and not a side to do what's best for England.   I think Youngs was unlucky to be dropped and when he came on he was great.  I think putting Courtney Lawes in the back row for his size didn't work.  There was a smack of trying to find a place for him somewhere and the difficulty is that the England second row partnership is outstanding so if Courtney Lawes cant break into that partnership then that's the way rugby is sometimes.  The experiment didn't work and so I think it's back to the drawing board with that idea.
The Scotland and Ireland game was mind blowing.  For a side to have 78-80% possession and 80% odd territory to lose the game was unreal.  Although you had a feeling that the longer the game went on the more something like that was going to happen.  Ireland made three or four really good breaks that on another day they would have finished off with tries and yesterday they just didn't.
Scotland just kept in there with Laidlaw chipping in with those penalties.  Let me just say I thought Laidlaw made up a lot of ground in terms of Lions selection.  I think people will be looking at him as a potential squad scrum half.  I thought quite a few of the Scottish boys showed willing and in the end I think they will be very happy with the result.
When we look at the Lions selection based on the three games we've had so far I think Warren Gatland will have an idea of his squad.  I think he'll still be going to Australia with no idea who is going to be in his back row, test wise.  I think he'll be seeing how the fly half's turn out and he'll be looking very closely at the centres.  He'll be looking at Jamie Roberts, Brian O'Driscoll and Manu to see whether he thinks they'll be able to play together.  I think a few of the Scots have no doubt pushed their cause this weekend, because Scotland are not that far off being a real side and they could have quite a few in there this year.
So as far as who will be captain, I think if England go on to win a Grand Slam, the way Chris Robshaw played which was immense, when England were up against it in the first 4o minutes he was just a man mountain.  He was very much a leader like the Martin Johnson's used to.  He kept a cool head and didn't panic.  But that's if England won a Grand Slam.  And do we think he'll be a guaranteed test starter with all those fantastic back row players at the moment?  I'm not sure.
The other stand out potential captain has got to be Brian O'Driscoll again.  I think everybody had doubts whether he'd make it, but some of his handling even in and Ireland side that didn't take their advantage was sublime, he was fantastic.  He had a good game against England and a magnificent game against Wales.  I still think a fit, fired up and on form O'Driscoll is a test starter, and if he's a test starter guaranteed, then on a swansong it could be a lovely way of making him captain and getting the best out of him.  I think Gatland may go that way!