Cooch's Lions Watch – Six Nations Part 4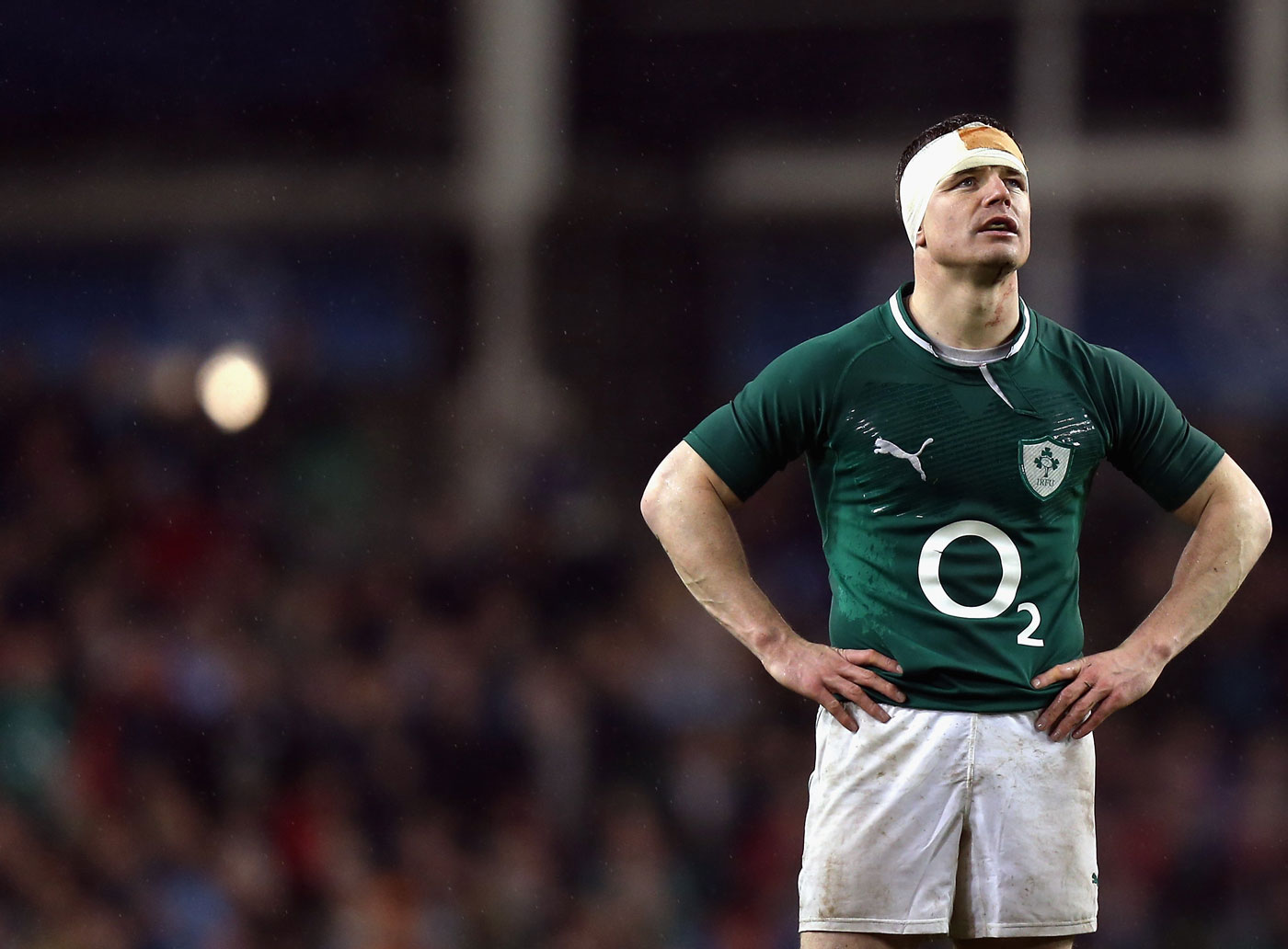 Talking exclusively to Lions-Tour.com, each week, former Bath, England and British & Irish Lion Gareth 'Cooch' Chilcott gives us his low down on who is playing themselves in and out of contention for next year's Lions Tour. Cooch also runs the specialist sports travel company Venatour who are taking a handful of Lions fans down-under next summer. For more information about his rugby tours, see our travel page.
It has been a really exciting Six Nations so far for me.  With the demise of the French with them just having gotten away with it on Saturday making the whole tournament a bit more interesting.  
England without a shadow of a doubt got out of Jail on Sunday.  I thought the Italians defended for their lives in the first half and in the second half if they had a little more cutting edge they would have a least got a draw, if not the win.  England were poor, let's thank god they've got it out of their system and there's no doubt if they played that badly against France, Ireland, Scotland or Wales they'd have probably lost.  That's not to take anything away from Italy, I just think they lacked that little bit of cutting edge when England looked very pedestrian and one dimensional, and I think it won't make the Welsh frightened or shaking in the boots ahead of the game on Saturday
I think as far as the English performance goes, it was more of a collective disappointment in their display.  In the first ten minutes when England were at full throttle Italy were hanging on by a shoe string and I think if England could have scored a try then the flood gates would have opened, but the fact was they didn't.  England became more and more guarded with what they did with the ball and an aggressive Italian defence made it an interesting contest.  You have to say that there was nothing between the sides at the end.
You have to say though that the hallmark of  great sides is that you don't play well but you still win and I think there was an element of that, but I think the Welsh will be relishing England coming down and having a chance to scupper their Grand Slam bid.
On Saturday I think the Welsh performed really well to get the win at Murrayfield.  I've said all along in this tournament that I think the Scottish are underrated and underestimated.  They've got a good defence and a big pack, they've got a fantastic Scrum half and kicker and they just do the basics well and ask questions.  I think for Wales to have gone up there and beaten a side playing at home who have beaten France and beaten Italy, I think it was a really good win for them.
I think they ground out the victory which you've got to do sometimes and certainly going into this weekend they will know that with the atmosphere down on their patch and with the auld enemy back it will be a magnificent end to the Six Nations.  I also think the gane is right in the mixer now too.  Whereas before I thought England were going to cruise to this Grand Slam, you'd have to say with Wales' performance up their in Scotland and England's performance against the weakest side and at home, you really have to say this final game is completely up for grabs!
As far as the Ireland game goes, I think France did well considering they haven't won a game yet and to come from being down at half time to scrape a draw just shows that they are class, they just haven't shown it enough in this tournament.  They have continually shot themselves in the foot.  They should have beaten England, there's no doubt they had England on the rack for 50-60 minutes and then all of a sudden that little French temperament came in, a luck try for England and it just went to their heads.  The coaches changed their team immediately and players started doing silly things that played into England's hands, but you know, the French next season go on and win the Grand Slam.  That's the way they play and that's the way they are!
Ireland will be disappointed to have let the game go, but I will say that one of the biggest pluses for me was seeing Brian O'Driscoll perform outstandingly well again.  For me between him and Chris Robshaw we've now got the candidates for the Lions captaincy.  You'd have one as the captain and one as pack leader or vice versa, one as captain and one as backs or three quarters leader.  So that's great for the Lions selectors, you've now got two guaranteed Lions test starters who are gunning for the captaincy as well.
I think a lot of players have now inked their names into the Lions squad, it's whether that test team will come out as they play.  I still think it's all up for grabs though.  I think O'Driscoll and Robshaw, I think Dan Cole has played remarkably well has been consistent over the whole tournament, I think the Scottish kicker Laidlaw has played himself into contention, Ritchie Grey got injured at the weekend but I think he will make it if he's fit so there's lots of people who are playing their way in, but there's lots of thing still to happen between now and the Lions selection.
I think you'll see all of the old faces that we all know that will be there, but's a case of who is going to make the fringes of the squad.  I also think it will be interesting as to who essentially plays themselves out of contention.  Those that haven't quite cemented their places.  For example I think a lot of people thought Rory Best would probably be the test hooker but his line out throwing hasn't been great this year and all of a sudden Tom Youngs is pushing his way in, the Scots hooker is pushing in, Hibbard of Wales is putting his hand up so there's all to play for yet.
The last thing to think about in terms of the Lions tour is of course the injury to David Pocock this weekend.  I think his loss will be huge to the Wallabies.  There's no doubt about it, he's a world class openside flanker, but there again Australia always produce outstanding athletes and players and they'll have others in the wings waiting to take their opportunity to show what they can do.  It's also important to remember that we might be missing a few players to injury as well so it's swings and roundabouts.
He is a great player and will be missed, but I think the whole essence of this Lions tour will be to do with the preparation.   The Australians wont have a lot of time to prepare as a team and certainly wont have many games under their belt, whereas the Lions will have four or five to get themselves sorted.
Warren Gatland will want to know early on what his test side is so he can start playing them together as combinations.  The last thing the Lions want to do is mix and mingle all the way to the end and then be in the same position as Australia.
I think it's going to be a great Lions series this summer and you'd have to say even thought it's home for Australia, the Lions are beginning to edge as favourites. but I know from experience that you never underestimate Australians in Australia.  They are a great sporting nation and they will be busting a gut to send the Lions home with nothing!