Henson could tour with British and Irish Lions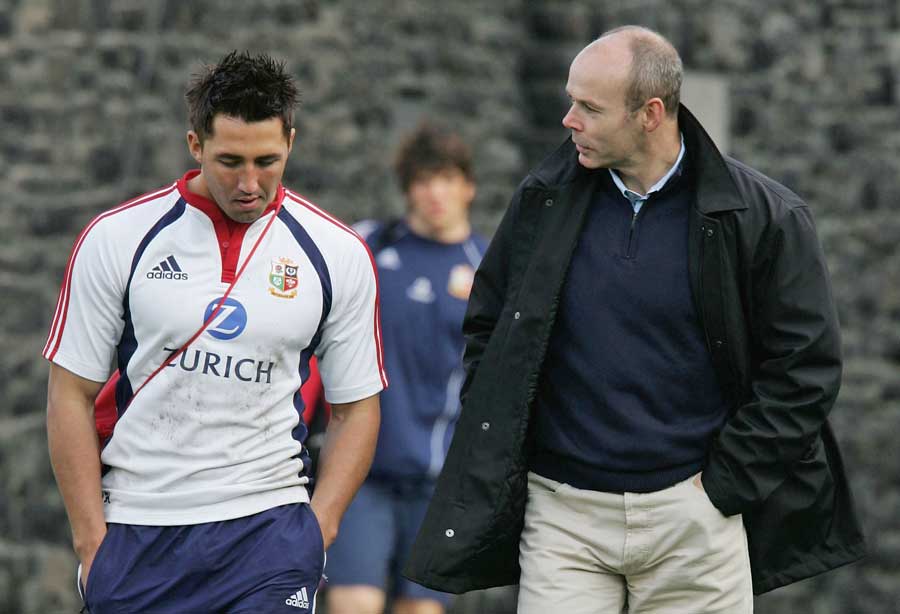 Scotsman Irvine who has been appointed to manage the tour says that Henson could make the tour but has warned that he would need to prove that he is fully committed to rugby.
"He really needs to get his head sorted out and get into physical shape because he's been out of the game for a long time now," Irvine told BBC Sport Wales.
"If he gets sorted he could potentially come into the reckoning again."
Henson won a Six Nations Grand Slam in 2005 and 2008 and played a bit part on the 2005 British and Irish Lions tour of New Zealand.
However the Welshman has not played since March 2009 because of injuries and problems in his personal life.
He split with his long term partner and fiance Charlotte Church and has now agreed to play for Saracens in London once he has finished with Strictly come Dancing.
"An awful lot depends on what (Henson) wants to do," said Irvine, 59, who won 51 Scotland caps and nine for the Lions on the tours in 1974, 1977 and 1980.
"He really has to show he seriously means business and that rugby is his first priority."
While Henson joined Saracens in October he has not yet played for them due to his participation in entertainment programme Strictly Come Dancing.
Henson is not registered for Saracens' pre-Christmas Heineken Cup games against French side Racing Metro and as it stands he would not be permitted to play in those matches.
Henson was in the bottom two last week on the show but if he reaches the BBC show's final on the weekend of 18-19 December he will not be able to play for Sarries until Boxing Day when Saracens face Wasps at Wembley Stadium.
If he is voted off on the weekends of either 4-5 or 11-12 December, Saracens could re-introduce Henson to rugby when their A team face Harlequins on the 13th of December.