Jonny Wilkinson's Lions Hopes Ended By Surgery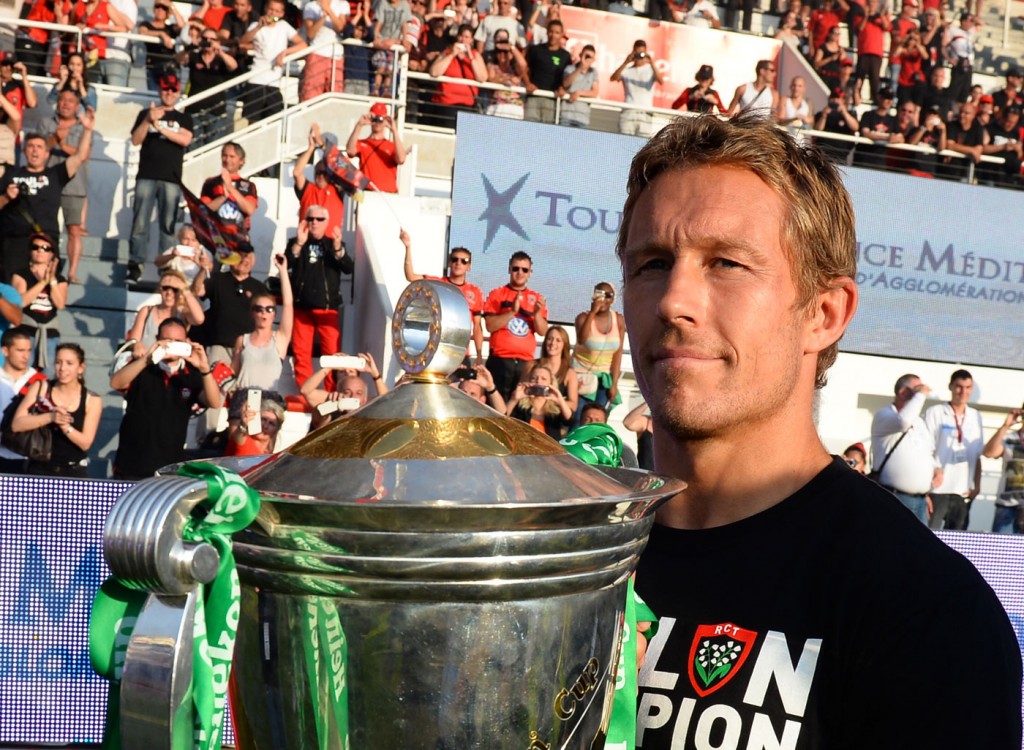 Toulon fly half Jonny Wilkinson is unlikely to receive a late call up for the British & Irish Lions tour of Australia after he underwent surgery on Monday for a groin injury.
Wilkinson was voted European player of the year following his outstanding performances for Toulon culminated in a Heineken Cup and Top 14 double for the french side.
After the Top 14 final on Saturday, Wilkinson had indicated he would be available to be selected as a replacement for either Jonny Sexton or Owen Farrell if needed by head coach Warren Gatland, however an approach now seems unlikely after undergoing surgery on Monday that will keep him out for a number of weeks.
Talking to ESPN, Wilkinson said "I had to go in for a procedure on my groin on Monday that is going to keep me out for a few weeks."
"I'd got to a stage where I wasn't able to train anymore and was going from game to game and was suffering on the field because of that. We've also just finished a 48-week season and now I'm looking forward to the other four weeks and trying to rest up so I can do it all again next season."
Speaking about the injury and the fact that it will prevent a call up for the Lions he added "The difficulty is that I have had the procedure and it had to be done,"
"I'm now going to try and make sure I get back to some sense of fitness and I am far from 100% at the moment. If that situation did ever come about there would be a discussion to be had, and I would be very proud to be asked, but it is unlikely."
Wilkinson played for the British & Irish Lions on the tours of Australia and New Zealand in 2001 and 2005 respectively.