South Africa 26 British & Irish Lions 21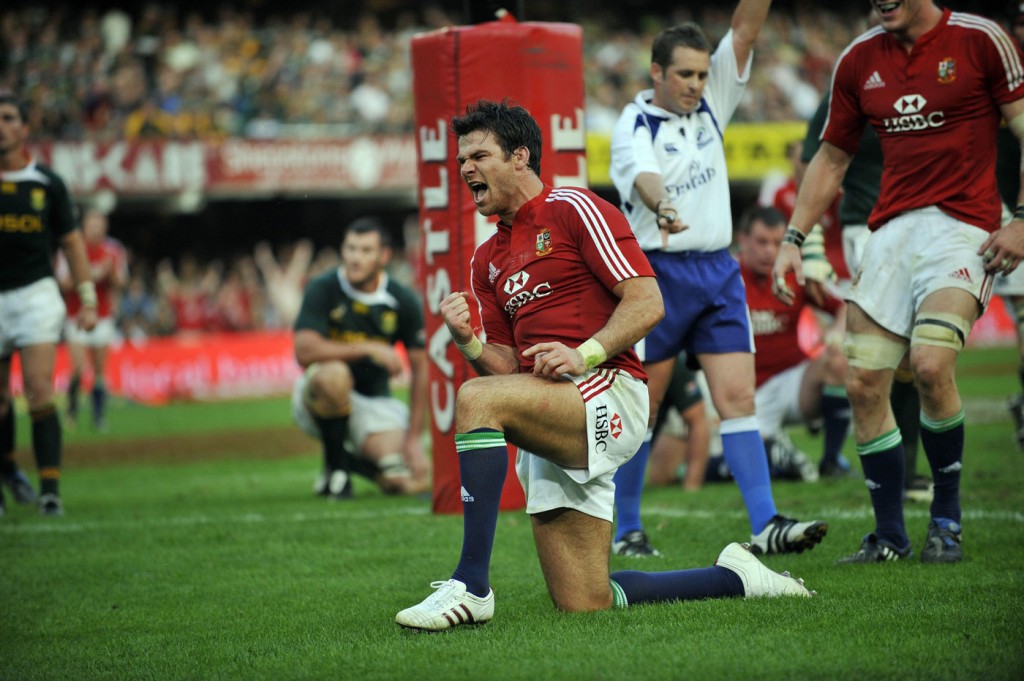 The British & Irish Lions nearly pulled off one of the greatest sporting comebacks of all time, but fell just short at the final whistle.
The Springboks dominated the first 50 minutes scoring tries through captain John Smit early in the match and a push over try by Heinrich Brussouw just after the interval.
The Lions however staged an almighty comeback scoring three tries of their own to set up a frantic last five minutes as the Boks struggled to contain the rampant Lions.
The Lions were ultimately undone by the fact that they had put the Boks into an unattainable lead by giving away stupid penalties in the scrum and losing discipline at the vital moments.
Springbok fly half Ruan Pienaar kept the scoreboard ticking over the hosts when Phil Vickery kept conceding unnecessary penalties, further adding to the Lions problems.
When the Lions learned to keep the ball in hand and play through the middle of the Boks, the game turned and the men in red set up wave after wave of attacks and it was only a matter of time before Croft, scoring his second try of the match, changed the face of the game by scoring when the Lions were 26-7 down to make it 26-14.
From then on, the Lions fight back was on with Mike Phillips scoring another late set up the frantic finale.
Sadly though, it was too little too late for the Lions and the Boks held strong for the last few minutes to secure a vital win to go one up in the series.