1888 Australia & New Zealand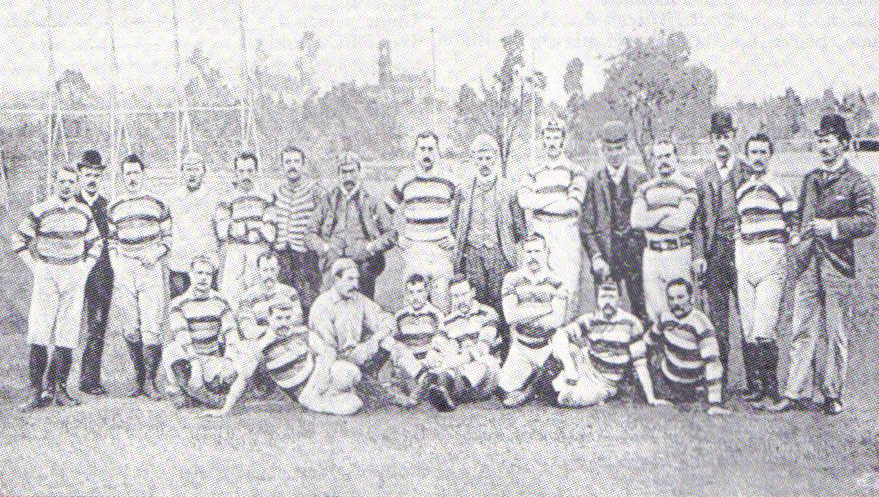 Captain: Bob Seddon/Andrew Stoddart
Coach: A Shaw
The first recognised British and Irish Lions tour ever was over to Australia and New Zealand and the side was captained by Bob Seddon.
Tragedy struck the tour when half way through, captain Bob Seddon was killed in a sculling accident on 13th August. The captaincy was taken over by the then England cricket captain Andrew Stoddart.
Of the 53 matches played on the tour, 18 of the matches were played as Aussie rules matches due to the popularity of the game in Australia. Even more remarkably, the British Isles touring team did not actually lose any of these 18 matches!
Match Date
Opposition
Location
Result
Score
28/04/1888
Otago
Dunedin
W
8-3
02/05/1888
Otago
Dunedin
W
4-3
05/05/1888
Canterbury
Christchurch
W
14-6
09/05/1888
Canterbury
Christchurch
W
4-0
12/05/1888
Wellington
Wellington
D
3-3
14/05/1888
H. Roberts XV
Wellington
W
4-1
16/05/1888
Taranaki
New Plymouth
L
0-1
19/05/1888
Auckland
Auckland
W
6-3
24/05/1888
Auckland
Auckland
L
0-4
02/06/1888
New South Wales
Sydney
W
18-2
06/06/1888
Bathurst
Bathurst
W
13-6
09/06/1888
New South Wales
Sydney
W
18-6
11/06/1888
Sydney Juniors
Sydney
W
11-0
12/06/1888
Kings School Sydney
Parramatta
D
10-10
16/07/1888
Adelaide XV
Adelaide
W
28-3
01/08/1888
Melbourne
Melbourne
W
15-5
04/08/1888
New South Wales
Sydney
W
16-2
06/08/1888
Sydney Grammar
Sydney
D
3-3
08/08/1888
Bathurst
Bathurst
W
20-10
11/08/1888
University of Sydney
Sydney
W
8-4
18/08/1888
Queensland
Brisbane
W
13-6
21/08/1888
Queensland Juniors
Brisbane
W
11-3
23/08/1888
Ipswich
Ipswich
W
12-1
25/08/1888
Queensland
Brisbane
W
7-0
29/08/1888
Newcastle
Newcastle
W
15-7
08/09/1888
Auckland
Auckland
W
3-0
12/09/1888
Auckland
Auckland
D
1-1
15/09/1888
Hawke's Bay
Napier
W
3-2
17/09/1888
Wairarapa
Masterton
W
5-1
20/09/1888
Canterbury
Christchurch
W
8-0
22/09/1888
Otago
Dunedin
D
0-0
26/09/1888
South Island
Dunedin
W
5-3
29/09/1888
South Island
Christchurch
W
6-0
02/10/1888
Taranaki
Hawera
W
7-1
03/10/1888
Wanganui
Wanganui
D
1-1