2009 South Africa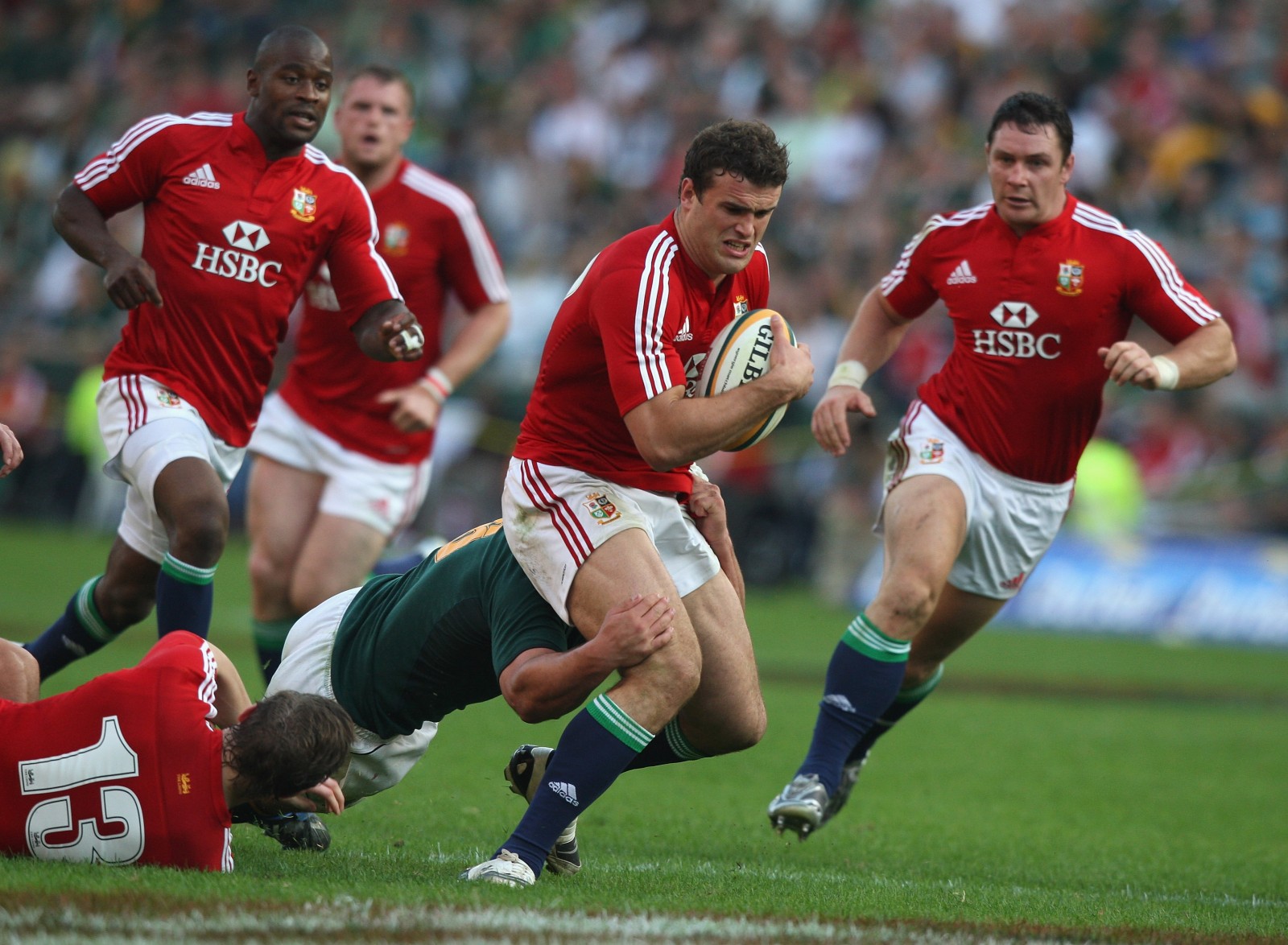 Captain: Paul O'Connell
Coach: Ian McGeechan
The 2009 tour started out with fairly low expectations. The Lions were heading down to South Africa, home of the World Champions. Given the previous performance of the Lions against New Zealand which resulted in a comfortable "black wash" by the All Blacks, expectations of the Boks were such that the result in local eyes was already considered a foregone conclusion. Most of the Lions fans were reluctantly in agreement, even if they did not voice their concerns publicly.
The opening weekend of the tour saw the Lions take on a Royal XV in Rustenburg in a near empty stadium where the Lions stuttered to a fractured opening win. The poor crowd figures were blamed on the Super 14 final featuring the Bulls up the road in Pretoria. However the poor attendance continued throughout the tour at all grounds (including the Tests) due to exorbitant ticket charges levied. The only match even approaching a sell out was the second Test.
The signs over in Pretoria that opening weekend were ominous to say the least. The Bulls, containing pretty much half of the Springbok side, tore into the Chiefs and produced the most one sided final of a major rugby competition I have ever seen! The Chiefs were certainly the second best team in the whole competition, but they were no match for the Bulls, and half of that team would be playing for the Boks a few weeks later. Gulp!
The tour ploughed on with convincing and shaky victories for the Lions in equal measure. Performances by what was largely the core of the test side were good, with the games against the Golden Lions and Sharks standing out as particularly impressive wins. It was obvious that key partnerships were being formed that would be carried into the tests.
In particular, centres Jamie Roberts and Brian O'Driscoll together with the back three of Lee Byrne, Tommy Bowe and Ugo Monye were impressive. Up front, potential test combinations were forming in the back row with Stephen Ferris, David Wallace, Tom Croft and Jamie Heaslip all looking like potential test starters.
Match Date
Opposition
Location
Result
Score
30/05/2009
Royal XV
Rustenburg
W
25-37
03/06/2009
Golden Lions
Johannesburg
W
10-74
06/06/2009
Free State Cheetahs
Bloemfontein
W
24-26
10/06/2009
Natal Sharks
Durban
W
3-39
13/06/2009
Western Province
Cape Town
W
23-26
16/06/2009
Southern Kings
Port Elizabeth
W
8-10
20/06/2009
South Africa
Durban
L
26-21
23/06/2009
Emerging Springboks
Cape Town
D
13-13
27/06/2009
South Africa
Pretoria
L
28-25
04/07/2009
South Africa
Johannesburg
W
9-28