1997 South Africa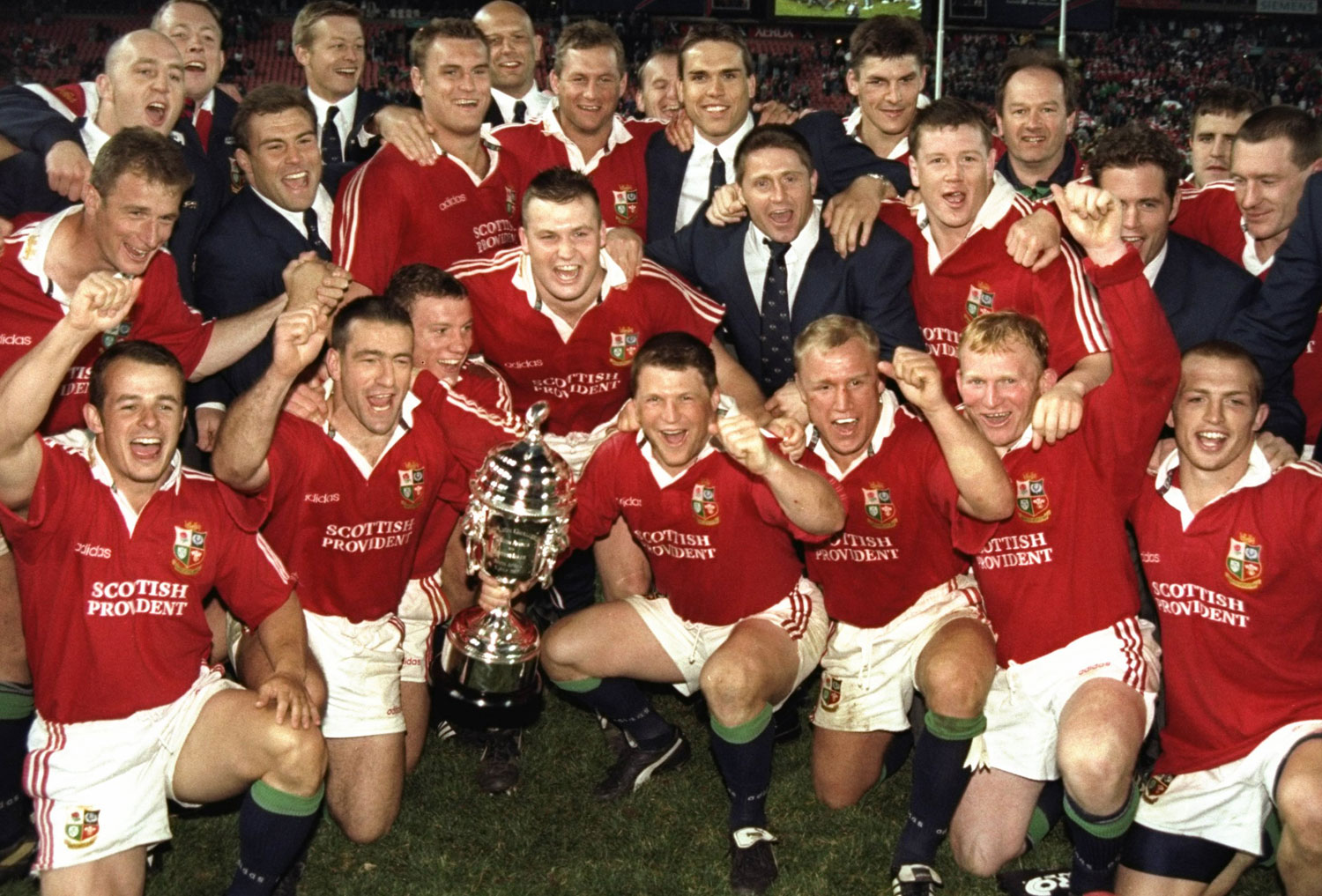 Captain: Martin Johnson
Coach: Ian McGeechan
1997 was the first professional Lions tour undertaken and the current World Cup holders South Africa were expected to thrash the Lions. Fortunately, captain Martin Johnson and coach Ian McGeechan had other ideas.
The 1st test was a tight affair with Neil Jenkins boot keeping the Lions in the game with the Springboks running in 2 tries. That was until Matt Dawson turned the tide of the game with an audacious dummy to score in the corner, with another match winning try coming shortly after.
The second test proved to be even tighter with the Lions defence under immense pressure throughout the game, until Jeremy Guscott drop kicked the winning goal in the last few minutes to give the Lions the series.
The third test was a bit of an anticlimax following the series win for the Lions and proved to be a step too far with the battered Lions going down to a 16-35 defeat at the hands of the Springboks, but the Series was already beyond thier grasp and the Lions returned home victorious.
Match Date
Opposition
Location
Result
Score
24/05/1997
EP Inv XV
Port Elizabeth
W
39-11
30/05/1997
Western Province
Cape Town
W
38-21
28/05/1997
Border
East London
W
18-14
03/06/1997
Mpumalanga
Witbank
W
64-14
07/06/1997
Northern Transvaal
Pretoria
L
30-35
11/06/1997
Gauteng Lions
Jo'burg
W
20-14
14/06/1997
Natal
Durban
W
42-12
17/06/1997
Emerging Springboks
Wellington
W
51-22
21/06/1997
South Africa
Cape Town
W
25-16
24/06/1997
Free State
B'fontein
W
52-30
28/06/1997
South Africa
Durban
W
18-15
01/07/1997
Northern Free State
Welkom
W
67-39
05/07/1997
South Africa
Jo'burg
L
16-35