Cooch's Lions Watch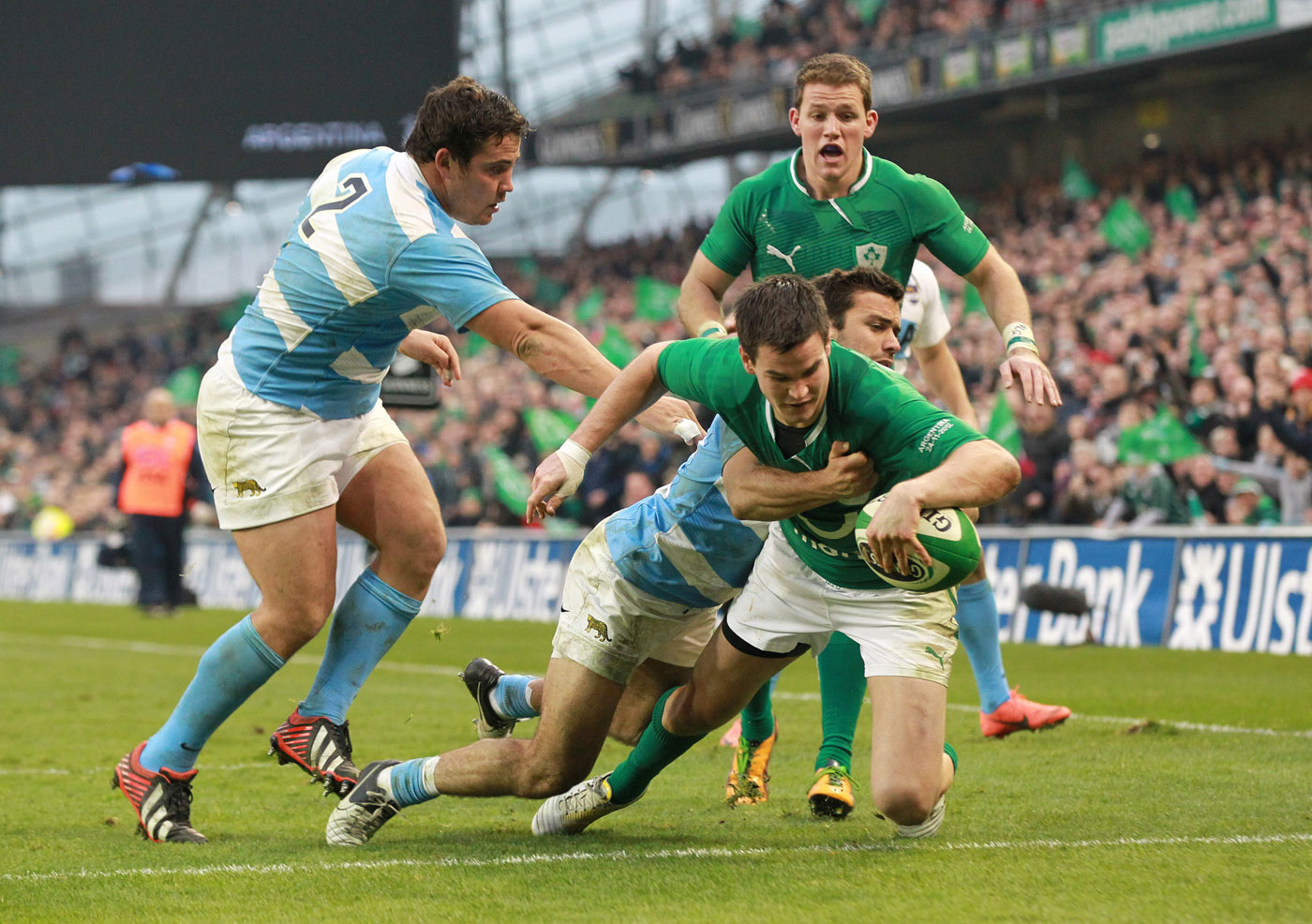 Talking exclusively to Lions-Tour.com, each week, former Bath, England and British & Irish Lion Gareth 'Cooch' Chilcott gives us his low down on who is playing themselves in and out of contention for next year's Lions Tour.  Cooch also runs the specialist sports travel company Venatour who are taking a handful of Lions fans down-under next summer.  For more information about his rugby tours, see our travel page.
So, where to start after another mixed weekend of performances for the home nations this weekend.  Ireland were the stand out performers with their excellent win over the Pumas, England performed better against the Springboks, Wales had a bit of a hiding from the All Blacks and Scotland were poor in losing to Tonga for which Andy Robinson paid the price.
Starting with England, I thought it was a good performance, we could've won it.   Forget about all the decisions at the end of the game, it could've gone either way.
I thought we were manful.  It was a much improved performance on the Australia game.  We scrummaged well, our two second rows did fantastically well for two young men.  They probably did enough to get themselves onto the tour and then they'd have to get themselves into the test team.  I thought we really manned up to a weakened South Africa side who weren't particularly on song, but I thought we did well up front.
However I still have concerns about our three quarters for England.  We just don't seem to be able to create anything apart from going straight up the middle that's all we seem to be able to do.  My other big concern would be that we don't seem to able to work out how to win a game, whereas the Aussies did it last week and South Africa did so again this week.  Our tactical awareness or game management just isn't as good as it should be otherwise I think we could've won both of those games.
We kicked away too much ball. Our players we've got are good players in the midfield, but they're not world class.  My concern would be that Owen Farrell, Toby Flood, Brad Barrett, Manu etc they're all steady players, but haven't set the southern hemisphere alight.  Let's put it into perspective, if we had Dan Carter at ten in those games, we'd have won two tight games, not lost two tight games.  I think it's interesting that they've brought Burns into the side for this weekend, albeit against a very hard to beat New Zealand side.
As far as the Lions midfield selection goes, I think it's still all to play for.  I think Sexton at ten over in Ireland is in the prime position.   I would be very doubtful that somebody like Wilkinson or Hodgson would go on a Lions tour.  The Welsh have still got to improve and so have the England boys.  Sexton is certainly the man in prime position at the moment, but that can change every game.
Talking of Ireland, I thought it was a great performance from them, a real team performance.  Ireland seem to be getting back on track after a couple of hiccups.  We know how good this side are, they've got a bit battle hard.  When you look at the overall picture for the pre-Christmas internationals, Wales have been diabolical, England have lost two games that have set them back a little and Scotland have been so poor that their coach Andy Robinson has had to leave.  The players won't be too happy with their form, a new coach comes in and it all changes but at the end of the day Ireland look like the only side that have been pushing forward their claims to get in that Lions squad.
It's interesting that the people you would have penned in for Lions selection at the beginning of the month haven't really pushed their claims whereas some new names are putting themselves into the frame.  But it's too early to say who is going to be in the side.  Players aren't playing for Lions selection at this stage, they are just looking to ensure their place in their respective squads pre-Christmas.  You'll get the big head-to-heads in the Six Nations that will tell us who goes and who doesn't.  You'll have Flood against Sexton.  You'll have the Welsh and Irish second rows competing against each other.  That's when the Lions selection will really come into it's own.  The players at the moment are just looking to get through these games without being dropped from their international sides so they can go into battle in the Six Nations and play for their Lions places.  It's damage limitation.
The thing with the Autumn Internationals, is whether they really mean anything these days?  It's a money making exercise.  The southern hemisphere lads come up here and want to get back home as quickly as they can.  The coaches up here are tinkering with new combinations and a chance to see players maybe on the fringe of things.  Would Warburton be dropped if it was a Six Nations game?  I doubt if he would be.  They left him out to give someone else a chance and to keep him on his mettle.  They've been using these occasions to bring new people into the set ups, get them used to the squad and training and atmosphere around the international camps etc.  I know it's a huge step up from club level.   You know, if it was a cup final, would they leave their best prop and best back row out?  I'm not so sure.  So although they have been rested or dropped, it's not as clear cut as that Pre Christmas.
As for the Wales game, New Zealand are the last side you want to play when you're a little bit out of form, you've got a few injuries and you've got players not quite firing on all cylinders.  The last thing you want is to have to try and get back to winning ways against a New  Zealand side who are fantastic at the moment.  I think England will find the same thing this Saturday against them.
Wales will be pleased to have an opportunity to put a bit right on Saturday against Australia.  I think Wales are a fantastic side, they've got great players, but they have been found out a little bit.  They have flattered to deceive a bit, but Australia have also struggled.  I think it will be a very tight game on Saturday.  It could go either way, but you know, you can never underestimate the Australians as England found out last week.