Cooch's Lions Watch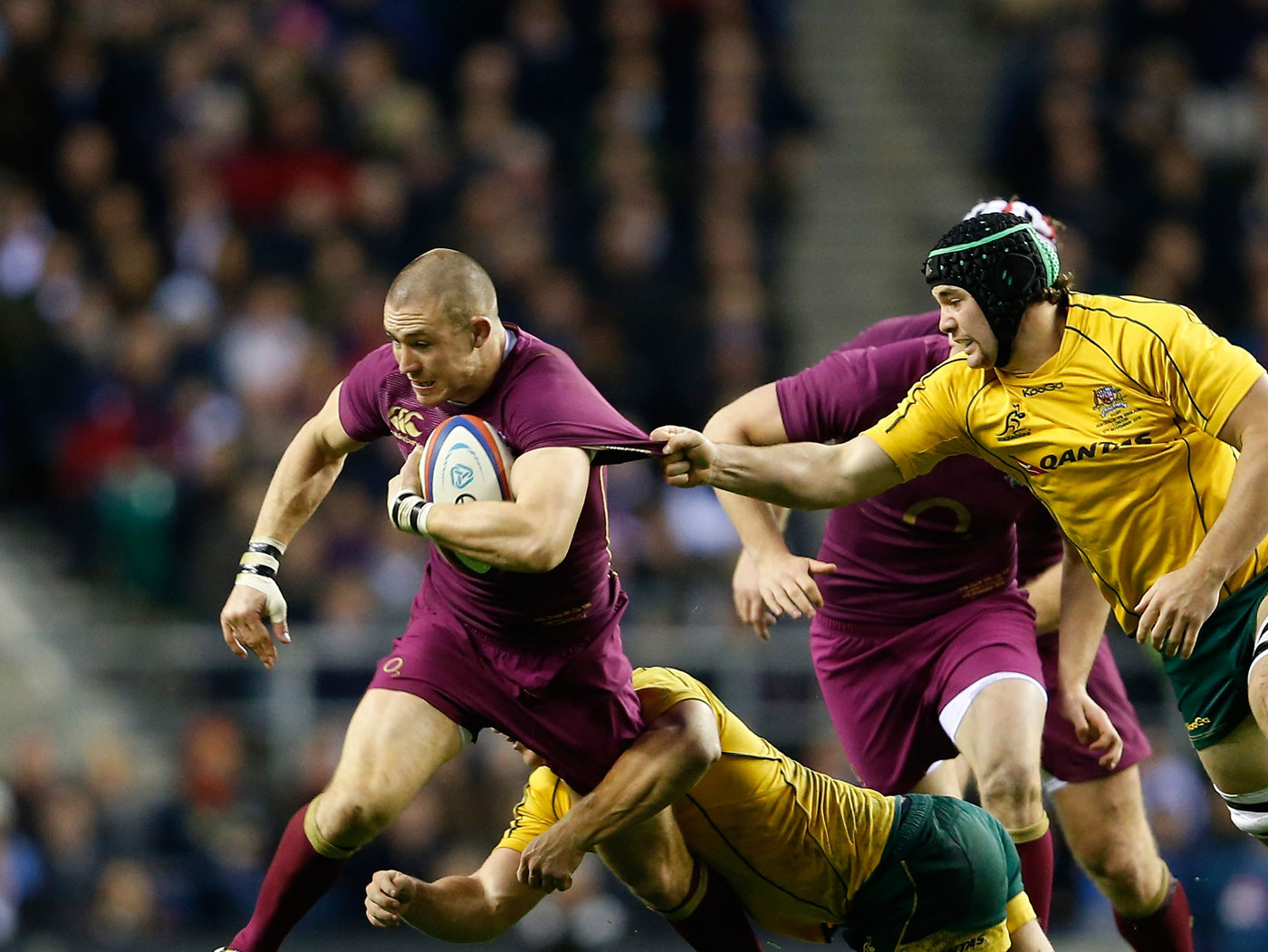 Talking exclusively to Lions-Tour.com, each week, former Bath, England and British & Irish Lion Gareth 'Cooch' Chilcott gives us his low down on who is playing themselves in and out of contention for next year's Lions Tour.  Cooch also runs the specialist sports travel company Venatour who are taking a handful of Lions fans down-under next summer.  For more information about his rugby tours, see our travel page.
What another fascinating weekend of Autumn International rugby again this weekend.   What struck me most about the weekend's games from a Lions point of view is how the Lions selection is changing day by day.  What these pre Christmas international have already shown is that there are some huge concerns for Lions selectors to think about.
Six or seven weeks ago if you had to name a British & Irish Lions team it would be predominantly Welsh, especially after the World Cup, but as a Lion myself I know how this changes literally overnight.  These players will be very aware that they need to keep their form, not only for club but for Heineken Cup, pre Christmas Internationals, Six Nations etc.  They need to keep themselves injury free, but also producing the goods.  These internationals already after two have shown that it's not going to be clean cut with a predominantly Welsh side.
For example people like Gethin Jenkins who has now been dropped by Wales, he'd have been your main stay in the front row for the Lions.  There's still time for him to regain his form and it might be Wales shaking him up a bit but these things come around.   It's all about who's on form at this time of year and it's going to be interesting to see what happens.
England disappointed me on Saturday you'd have to say.   It was probably one of the weakest Australia sides I've seen, they were missing four or five class players, their pack looked creaky in France and England basically made them look quite good.  I think we were naïve and I think we're still tweaking our line out, but the biggest concern for me was Australia out thinking England tactically.  At half time the game was pretty level and I can see it now, England will have gone in and said "We're doing ok, let's keep it going".  Whereas Australia would have said "This is great, let's keep it going, but let's see how we can win the game."  Australia changed their tactics at half time and went out to win the game by putting some kicks behind the England defence and keeping them honest, and they reaped the benefits from it.  We didn't tactically look like we were going to win the game.
You have to question some of the decision making about the decision not to take the points when they were on offer.  There was only six points in it and plenty of time left.   It's all about pressure in international rugby, you put a kick over and all of a sudden you're only three points behind, they know they can't afford to let a try in or give away another penalty.  It was players playing with white line fever, players trying to play at pace, players trying to impress.  It needed some cool heads and it didn't happen, but you know, If it had come off they'd have been heroes!  That's the thin line of rugby, you make a decision and you're either a hero or a villain.
South Africa against Scotland were manful.  Scotland had a good campaign against New Zealand last week scoring three tries.   You've got to look at the way New Zealanders play their rugby.  They're about the only side in the world that says if you score one we'll score two.  New Zealand are very confident in their ability to outscore the opposition so whilst they take their defence very seriously it's their attacking ability that sets them apart.  Scotland came up against a very different animal on Saturday.  South African's don't like anybody scoring against them, it's a personal insult to the nation!   Scotland thought they could play some free flowing rugby and South Africa were having none of it.  They were bullied and manhandled.  Men against schoolboys really.
If England are not careful on Saturday, unless they front up better than they did against the Australians they are going be in exactly the same boat.  What worried me about England is that we identified Australia had weaknesses in the front five but weren't able to capitalise on it and in fact Australia grew from strength to strength.  South Africa will be better in that respect again, it's a slight concern to me that we may not win enough ball and be bullied out of the game.
The Ireland game had no real benefit from a Lions point of view apart from Ireland getting into the groove.   I think the most interesting game was the Wales game on Friday night.  Samoa teams have a habit of beating Wales in Cardiff or have done so on regular occasions and this was no different.
I think this Wales side are in disarray.  People in Wales are beginning to say it's not just the players but the set up.  The most vaunted Welsh coaches are under pressure.  Great players are now struggling to find form within a collective team effort.  They are all trying to do their bit and it's not quite coming together as a unit where the Welsh have been outstanding for recent years because of their team ethos.   It's a real concern that all the momentum they made over the last two or three years getting the public back on their side is coming to big halt and they will need to put it right and get back to basics quickly.
I think the Welsh Rugby Union have made a mistake in not having Warren Gatland involved in these games.  He's a very pragmatic and steadying influence on the team.  I think it's a bit like having the headmaster not around, the kids are maybe just pushing things to the limit.  The players are not quite as focussed or single minded as they are under Gatland.
I think there's bigger underlying problems than just saying when Gatland comes back we'll start winning again though.  The Welsh side have been outstanding and their success has been their Achilles heel.  People now take them very seriously, Wales are a huge scalp to take.
But bringing it back to the Lions it puts selection completely back in the melting pot because after the World Cup you'd have had probably the three quarter line from Wales, their front row and everybody else would have been hoping to get one or two in the side.  The selectors for the Lions will be thinking "wow, not as easy as we thought this job!"
It's the same situation for Sam Warburton as Gethin Jenkins, you'd have said a month ago that he'd be number one for the Lions and probably captain, but now selectors will be rubbing out his name now for a bit and waiting to see whether he regains his form and his Welsh place.
I don't think it's terminal for Sam, I think he's an outstanding player.  I think he just needs a rest and refocus, and to analyse what it is to play for his country and get back into the groove.  He's played a lot of rugby.   I thoroughly expect him to come back at some stage, maybe not next week, but it's entirely down to how he takes his dropping.  Knowing him though, and knowing how sensible, intelligent and talented he is, he will have taken it all in good faith.  His ego will have been dented but he will want to prove himself to get back in the side so I think he'll get his starting place back sooner rather than later.
Overall, it's such early days for the Lions selection but I would say that everything is completely up for grabs.  A lot of people you thought would be in the Lions did themselves no favours this weekend.  For a youngster to come through and have a few good games and get themselves into the six nations and have a few more good games then it's all to play for.  I wouldn't pick out anybody specifically that's let themselves down or put themselves into contention just yet, I think it's all in the melting pot.