Cooch's Lions Watch – Six Nations Part 5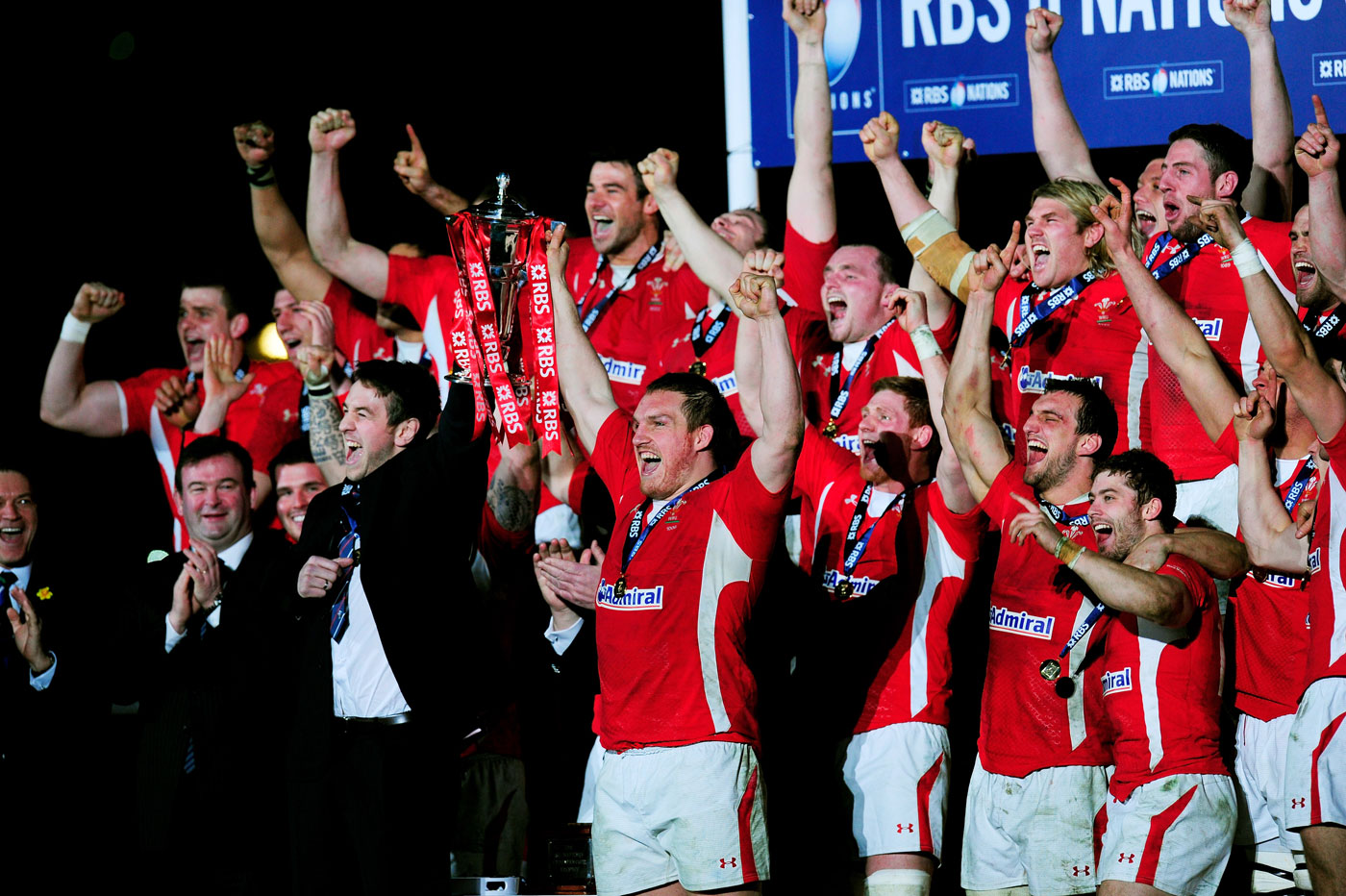 Talking exclusively to Lions-Tour.com, each week, former Bath, England and British & Irish Lion Gareth 'Cooch' Chilcott gives us his low down on who is playing themselves in and out of contention for next year's Lions Tour. Cooch also runs the specialist sports travel company Venatour who are taking a handful of Lions fans down-under next summer. For more information about his rugby tours, see our travel page.
What a fantastic way to round off the Six Nations this weekend.  Everybody thought the big game down in Wales was going to be a tight game of small margins where one try would decide but it really didn't turn out that way!
I think you have to take your hat off to Wales and say that they managed and policed the game absolutely to perfection.  They used the crowd and ground perfectly to sow the seeds of doubt in England minds and apart from the lone Farrell penalty, even in the first half England flattered to deceive and Wales were in the driving seat.
I think once it got up to half time with the score at 9-3 I think Wales will have gone in and thought the game was there for the taking and they certainly went out in the second half and took it.  England defended for ten minutes or so but then fell apart as sometimes a young and inexperienced side can do when they are in the face of an immovable force.
Wales were great, they played the right game.  They mixed it between forward dominance to their line-out, from their aggressive defence to their ball carrying, spreading it wider and so on.  They played the perfect tactics and got it all spot on.
It's interesting that before the game everyone reporters and spectators alike thought it would be tight  game and if the game was being played today then it would be a tight game, but on the day Wales were in fantastic form, England were nervous and jittery and the combination of that made it a one sided victory on the day and thoroughly deserved at that!
I was also really pleased to see Italy do so well in this years championship.  I think it was their highest finish in the Six Nations and they really could have beaten England at Twickenham which could have added another two points and you could have been talking about them finishing third or maybe even second in the tournament.
Italian rugby is coming on in leaps and bounds and they are now proving in the Six Nations that no-one can go to Rome and get an easy ride and that just makes the whole tournament an even better competition now.
Ireland n the other hand have been poor. They've had a couple of sterling performances from some of their senior professionals, but you have to say that Declan Kidney is now under some real pressure I would think.  He's taken the side on and they've declined in quality and they need to rebuild again.    That's the cycle of what happens in rugby and I think they will need to go back to the drawing board a little bit.
Like Italy, Scotland also had a very good tournament.  Apart from a 40 minute period when England blitzed them a little bit, they very much held their own against most of the sides.
I read a report that Scott Johnson said that Scotland just need to start believing in themselves and I totally, totally agree.  They lose games by small margins and when you look back at how those games were lost, it's always a missed tackle or a silly kick for goal when they should have kept hold of the ball, that sort of thing.
They've just got to learn how to win games and when they do Scotland for the next few years will be a side that no-one will relish playing, especially at Murrayfield.
So with the Six Nations now complete, all the international attention turns to the Lions and I know I keep saying it but I think the last few games have shown that everything is still up for grabs.
You look at that Wales v England game, where people were talking about Chris Robshaw being a potential Lions back row forward and captain, you have to look at Sam Warburton in that last game and he was outstanding.  He's really put forward his claim, not only to be captain, but to be the first name down on the teamsheet in the back row.
Each game keeps changing it.  Warren Gatland will go away and have a look at those players who are on form and you have to say that on Saturdays performance you have to say that there will probably be more Welsh in the side now than English, particularly in the back row and front row.
Six months ago when you picked your Lions side it would probably have been mainly Welsh players and then it swayed back to Ireland and the English after their win against the All Blacks, then in the Six Nations the Scots have come back into it and now we're talking about the Wales side again, so it's such a nice problem to have, but if I was Warren Gatland then I think it would be an extremely difficult selection process.
So if we take the current position on the captaincy, I think it will either go to Brian O'Driscoll or the welshman Warburton.  Chris Robshaw probably hasn't done enough to be captain simply because he may not have won a place in the test side and that is paramount.
There's still quite a way to go in terms of picking the rest of his squad.  Gatland doesn't have to pick his side until the end of April so he's keeping his powder dry.  There will undoubtedly be injuries between now and then so he'll not need to name his side too early.  Why name your side and then pick up a couple of injuries and have to go cap in hand to somebody that you left out first time round.
He'll have an idea of his squad and he'll have got the views of his team of selectors and he'll be watching the remaining Heineken Cup games and top league matches to see whether the players are maintaining form and then he'll make his final selections in the last couple of weeks before the announcement.   The race for selection is most certainly not over yet!