Preparation Problems for Gatland Already?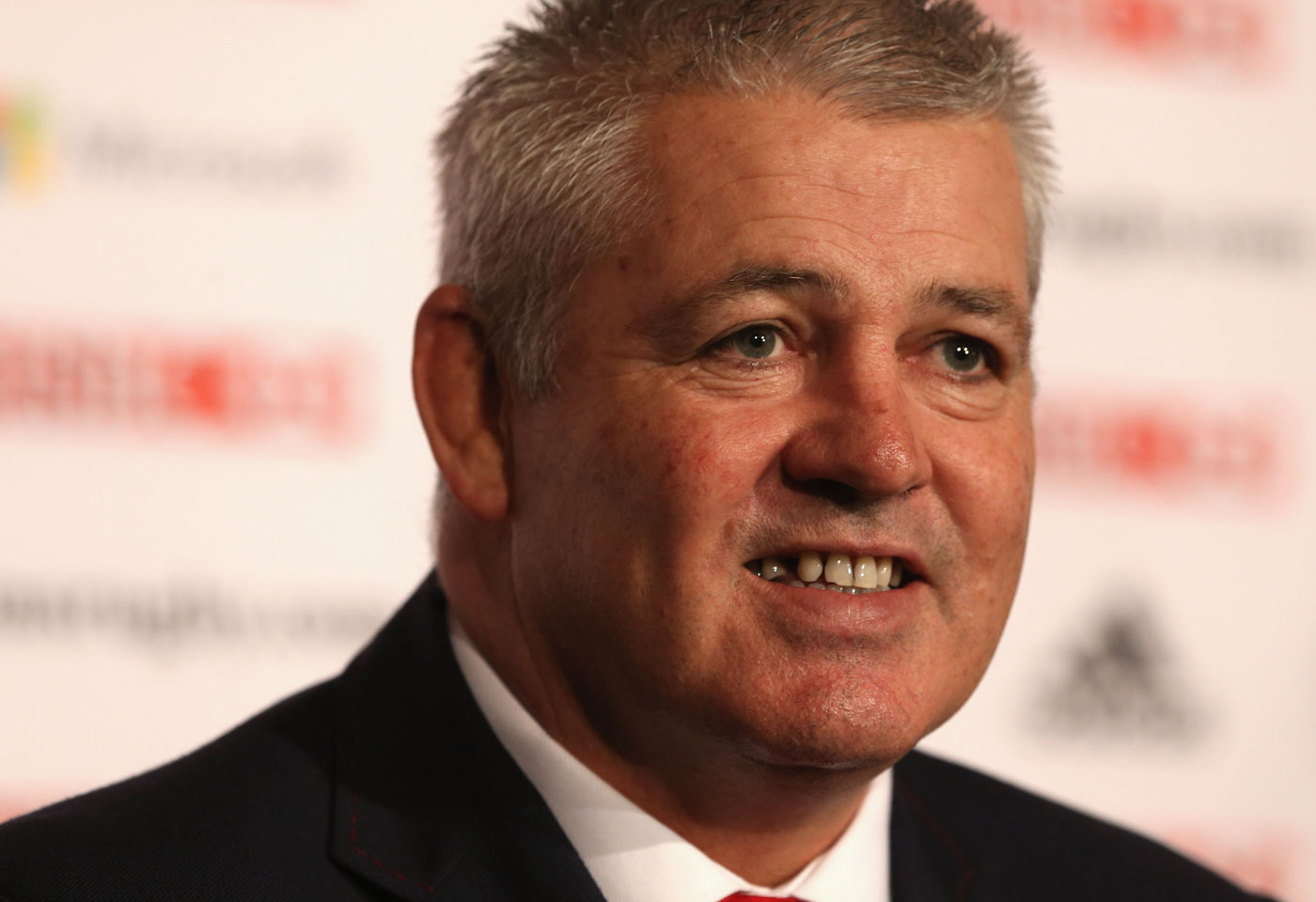 So the British & Irish Lions have finally confirmed this morning what everyone knew six months ago, that Warren Gatland would coach the Lions on their tour to Australia next summer.
So far, so good. Or is it? We are now just over nine months out from the Lions tour and our head coach has only just been appointed with the caveat that he remains in charge of Wales for the two big tests of the autumn series.
The Lions originally wanted their head coach in place for a year ahead of the tour so having missed three months planning already, Gatland will now start his Lions planning in September and October before returning to the Wales camp for a couple of weeks, and then resuming his Lions role once again after the completion of the test he is involved in.
Wales November Schedule:
Sat 10 Nov – Wales v Arg
Fri 16 Nov – Wales v Sam
Sat 24 Nov – Wales v NZ
Sat 1 Dec – Wales v Aus
So the Lions head coach who should be monitoring the performance of all home union players will only be available to do that for two weeks before he goes back into the Wales camp. The critical evaluation period where the Lions coach needs to be fully focused on his planning for the tour, he'll be distracted by the job he has to do for Wales and won't be able to get round to see all the players likely to be in contention for selection.
It might not have been so bad if the two games were first up, leaving him to resume his Lions duties once he had completed his obligations to Wales, but the two big tests come at the end, so even if he is on "Lions duty", chances are he'll be keeping in the loop with Wales and monitoring progress perhaps more closely than he should as a Lions coach.
One would expect the Lions coach to be actively monitoring all the players under consideration for the Lions across all four countries and we would have thought he would have been present for at least a week with each respective training camp to get a good understanding of the players training and performance levels, but also to be able to see how they bond within a team environment and see how they conduct themselves off the field.
Presuming Gatland has a good understanding of his Wales charges already, under the current plan, he will be available for the first two weeks which will enable him to visit just two out of the three remaining countries' preparation weeks. So which set of players are going to miss out?
And, when Gatland is in camp with the Irish, Scottish or English boys, is his mind going to be totally on the Lions job when he has two important tests for Wales coming up after the end of those two initial weeks?
Winning Mentality
Of course, there is no telling how important a Wales win against Australia might be in terms of inflicting a damaging defeat on next summers opposition.
Australia are already in a bit of a crisis, having suffered damaging defeats home and away to New Zealand in the Rugby Championship. Robbie Deans is already under pressure from the Australian media and with what looks like tricky home and away matches against South Africa and Argentina coming up, he may well be needing some decent results in the November tests to even remain head coach for the Lions series next year.
Having narrowly failed to win in Australia in June, if Warren Gatland were to get a vital home win against Australia for Wales in the Wallabies last international test before facing the Lions next summer then that will be a huge psychological blow for the Wallabies ahead of the tour.
The benefits of having Gatland in charge for that test alone are huge for both Wales and for the Lions, but if the result doesn't go the way of the New Zealander then he may well have some big questions about his Lions tour preparations to answer.
Preparation
The Lions tour is serious business. Having not won a series since South Africa in 1997, and with questions having previously been asked about whether the Lions can remain competitive in the modern era it is vital that the 2013 tour is a success.
Preparation is absolutely critical to ensure that the Lions are competitive in such a short space of time. With Gatland not entirely focused on the job until potentially after the November tests he will have less time than normal to do this.
There is nobody better placed to advise on the preparation of the Lions than the man who played in two tours and has coached the Lions five times (four as head coach and once as a support coach in 2005). After the 2009 tour Lions head coach Sir Ian McGeechan outlined how important preparation for the Lions tour is. Speaking before the last test in South Africa in 2009 he said "The only two major things on the IRB calendar are the Lions tours and the World Cup so you would hope that there is enough planning that goes into that."
"People need to understand just how big a Lions tour is to a player. That hasn't changed and if anything it's got better and bigger and I hope that the people who are associated with the players on a long term basis understand that there should be a very careful look at how you prepare for a Lions tour."
With preparation for a Lions tour so critical in ensuring a successful tour it is a brave decision to let the head coach of the team retain the reigns in Wales during the critical preparation period. Lions bosses will be hoping that Gatland can deliver a Wales win on 1st December otherwise they might start facing some very difficult questions.
;
Let us know what you think? Should Gatland be in charge of Wales for the two tests so he can hopefully get an important win over the Aussies ahead of the tour or should he forego the autumn tests in order to concentrate on his Lions preparations? Submit a comment in the box below or email us and we'll print the best of the replies we get.