McGeechan 'an option' for 2013 British Lions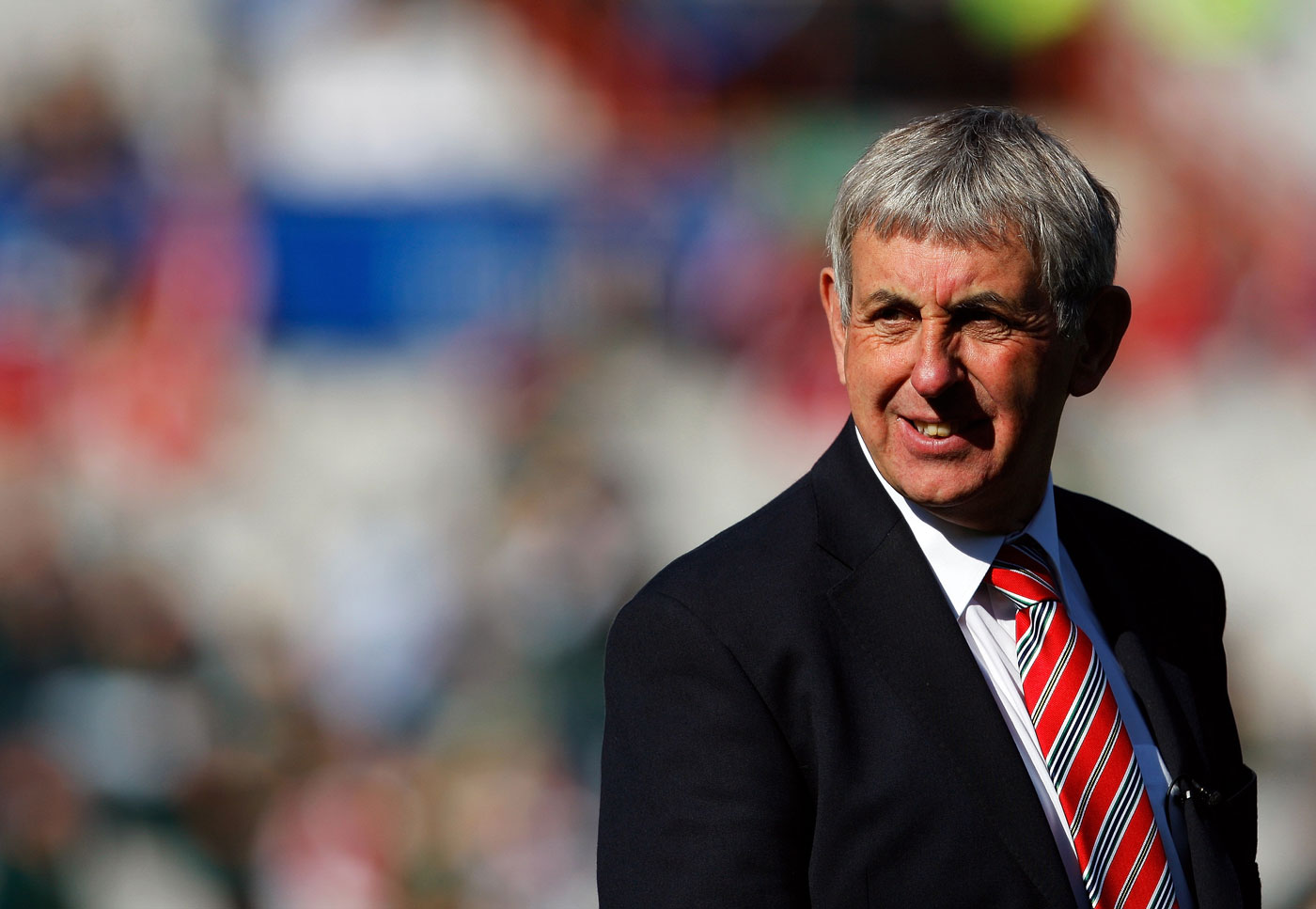 British and Irish Lions tour manager Andy Irvine says he believes that Sir Ian McGeechan is "an option" to take charge of the Lions on their 2013 tour of Australia.
British and Irish Lions bosses are expecting to name the coach for the 2013 tour after the Six Nations in April or May.
Wales supremo Warren Gatland, Ireland chief Declan Kidney and Scotland's Andy Robinson should all be considered as well as Bath Director of Rugby McGeechan.
Sixty-five year old McGeechan has been been nicknamed Mr Lions as he has been on five Lions tours and on four occassions has been coach including the most recent 2009 tour of South Africa.
"Ian McGeechan has not ruled himself out entirely," his fellow Scot Irvine told PA Sport.
"He did indicate that 2009 would be his last tour, but he has said nothing definitive and he has to be an option."
Irvine is a former Scotland and Lions full-back and will manage the 10 match tour of Australia starting with a match in Hong Kong.
"We have a completely open mind for the 2013 tour on who it (coach) will be," added Irvine, speaking at the Cardiff launch of the 2013 tour fixture schedule.
"Whoever the coach is will be taking a year out. He does not have to come from the home unions and we could look worldwide, but ideally the head coach will come from a union associated with the Lions.
"It is such a highly-prized job that we will not be short of candidates. To play for the Lions is the ultimate, and to coach the Lions is pretty close to that.
"We would like Declan Kidney, Andy Robinson and Warren Gatland to all be available. I think all three would be available if required."
The Lions las toured Australia in 2001 and won the first test. They were leading at half time and on track to win the series 2-1 but lost the match and the third and final Test.
In 2005 the Lions toured New Zealand and lost all three matches. The 2009 tour of South Africa started with a loss in the first test and then a nailbiting second Test was won by South Africa handing them the series.
The Lions won the third and final test in 2009 and so ended the tour on a positive note.
"2009 was a successful tour on and off the field and a great credit to all involved.
"They were unlucky with injuries in the second Test and outscored South Africa on tries.
"Continuity is an important thing, and with such a tight schedule it does help if the coaches were involved in the previous tour, but there is also a view that it is good to spread the Lions experience a bit.
"The Lions coach will not be involved in the 2013 Six Nations."
"He will need to be free of international commitments so he can look at players from the four home unions and be at different matches, and that would include the 2012 autumn series.