Mud House Wines Named Lions Sponsor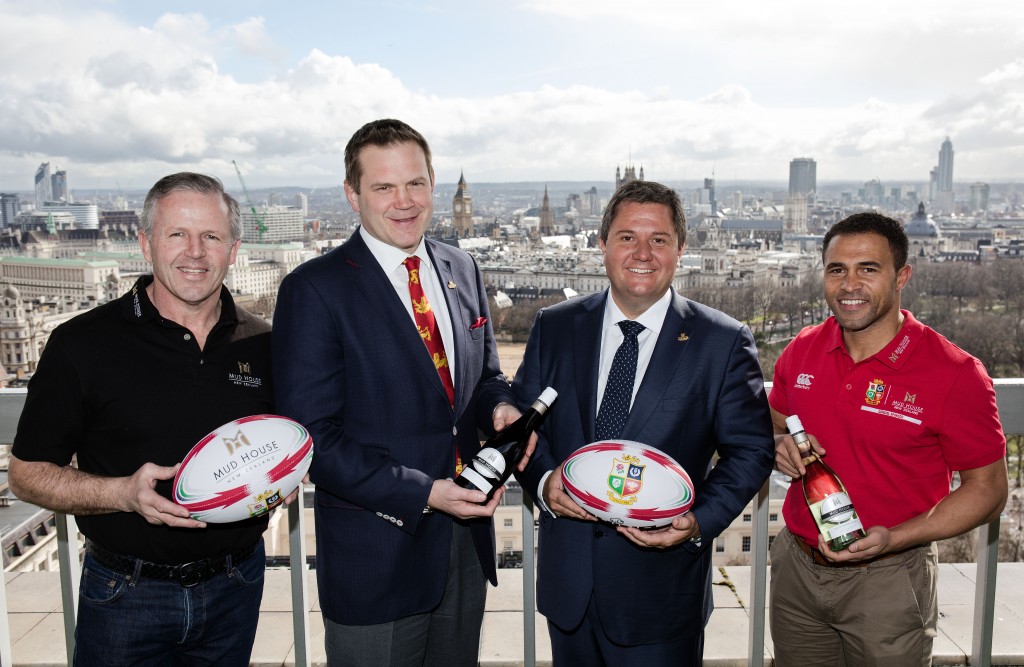 New Zealand wine brand Mud House Wines has been named as an official sponsor of the 2017 British & Irish Lions Tour to New Zealand.
At a joint press conference at New Zealand House in London, Accolade Wines (who own Mud House Wines) CEO Paul Schaafsma and British and Irish Lions COO Charlie McEwan announced the partnership for the upcoming tour next year.
Schaafsma said "We are extremely excited to be part of the next British & Irish Lions Tour in New Zealand. A Lions tour is huge, especially one hosted by the World Champions. We are also very proud to be working with our new Mud House brand ambassadors, Sean and Jason, who are here today and I would personally like to thank them for their support so far."
Charlie McEwan also commented "We are delighted to partner with Mud House Wines as an official sponsor and wine supplier. Accolade Wines are the premier wine supplier in the UK and to have a quality New Zealand wine such as Mud House is fantastic."
The British and Irish Lions tour will be played in June and July 2017 in at the home of the World Champions in New Zealand.