QBE Announced as Principal Partner for the Lions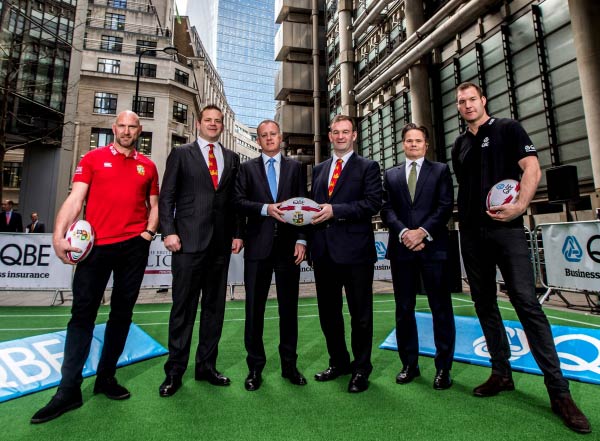 QBE have been announced as a Principal Partner for the British and Irish Lions tour to New Zealand in 2017.
QBE are designated as the partner responsible for supporting the 2017 Lions management team, or as QBE put it, the team behind the team.
The partnership was announced at a press conference at the Lloyds of London building in the heart of the city.
QBE Ambassadors Lawrence Dallaglio and Ali Willams were on hand at the launch event to join in a bit of a tag rugby.
Lions CEO Charlie McEwan commented ""With their long history of supporting rugby we are delighted QBE have joined the British & Irish Lions as a Principal Partner."
"As one of the world's leading international insurers QBE's ability to look at managing and mitigating risk from every possible angle means they understand how important it is for the Lions to build a strong backroom team to support the players on the field. The coaches, analysts, strength & conditioning, medical, logistics, all the administrative teams and our partners come together with a common goal of uniting as one to ensure our players are best placed to meet the challenges in New Zealand. We are looking forward to working with QBE and their support for the British & Irish Lions and our "team, behind the team."
The British & Irish Lions will tour New Zealand in June and July 2017 with three test matches to be held in the cities of Auckland and Wellington.