1980 South Africa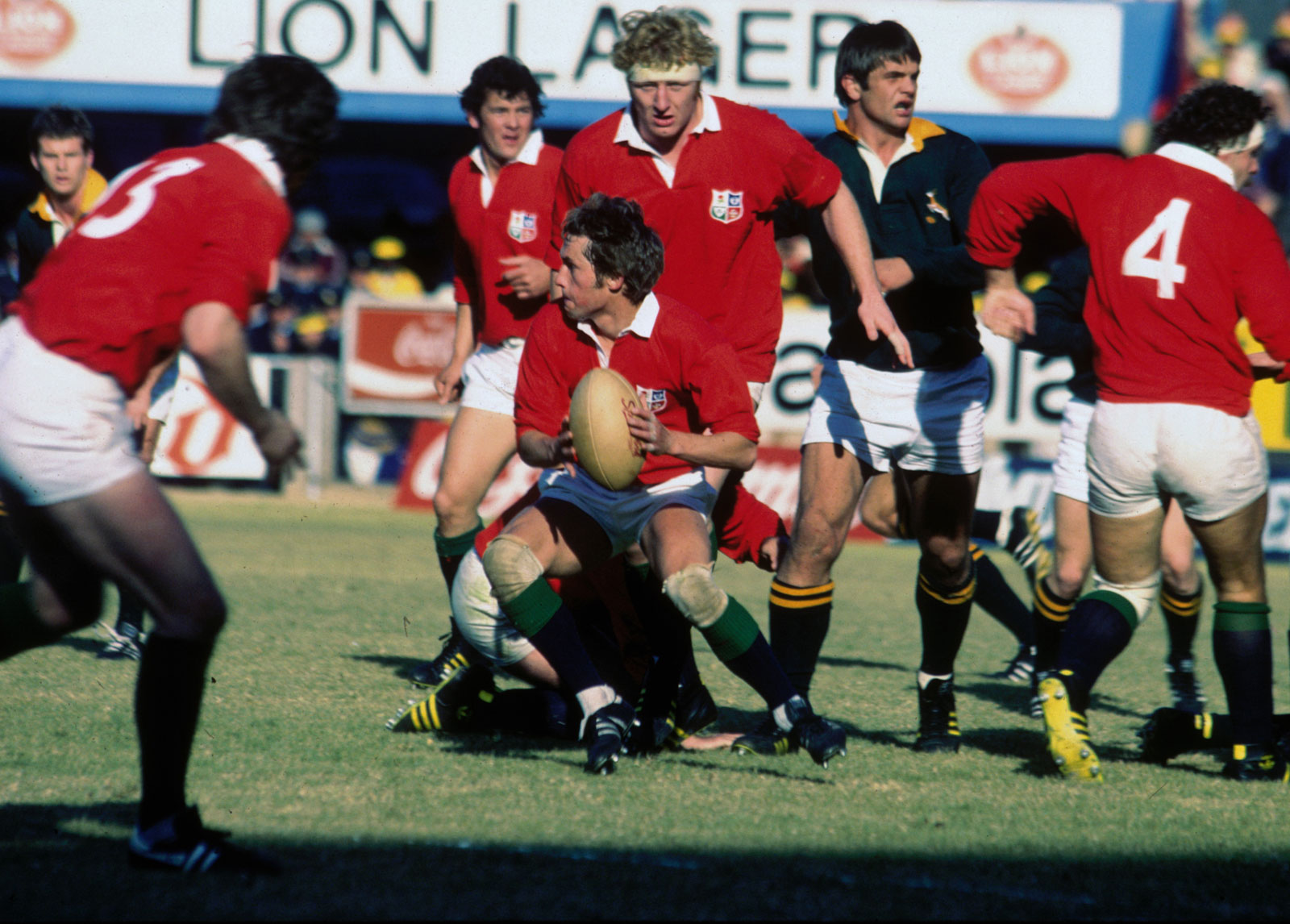 Captain: Bill Beaumont
Coach: N Murphy
Lions skipper, Bill Beaumont came into the tour following a recapture of the Five Nations crown for the first time in 16 years and proceeded to lead the Lions on their whistlestop tour of South Africa in 1980.
An injury ravaged side were easily defeated in the first test despite some first class goal kicking by Tony Ward. The Lions made wholsale changes to the back line for the next test in Bloemfontein, but were again beaten by the power of the Springboks who claimed a 19-26 victory.
The Lions again made changes for the third test and were rewarded with some good running rugby, but yet again the Springboks against the run of pressure managed to get the points on the board and took victory and the series with a narrow 10-12 win.
With nothing to lose and playing for pride the Lions finally got the result they deserved with a win in the final test following second half tries from Andy Irvine and John O'Driscoll.
Match Date
Opposition
Location
Result
Score
10/05/1980
Eastern Province
Port Elizabeth
W
28-16
14/05/1980
SARA Invitation XV
East London
W
28-6
17/05/1980
Natal
Durban
W
21-15
21/05/1980
SA Invitation XV
Potchefst'm
W
22-19
24/05/1980
Orange Free State
B'fontein
W
21-17
27/05/1980
SA Fed Inv XV
Stellenbosch
W
15-6
31/05/1980
South Africa
Cape Town
L
22-26
04/06/1980
SA Country XV
Vancouver
W
27-7
07/06/1980
Transvaal
Jo'burg
W
32-12
14/06/1980
South Africa
B'fontein
L
19-26
10/06/1980
Eastern Transvaal
Springs
W
21-15
18/06/1980
Junior Springboks
Joburg
W
17-6
21/06/1980
Northern Transvaal
Pretoria
W
16-9
28/06/1980
South Africa
Port Elizabeth
L
10-12
02/07/1980
SA Babas
Durban
W
25-14
05/07/1980
Western Province
Cape Town
W
37-6
08/07/1980
Griqualand West
Kimberley
W
23-19
12/07/1980
South Africa
Pretoria
W
17-13