1989 Australia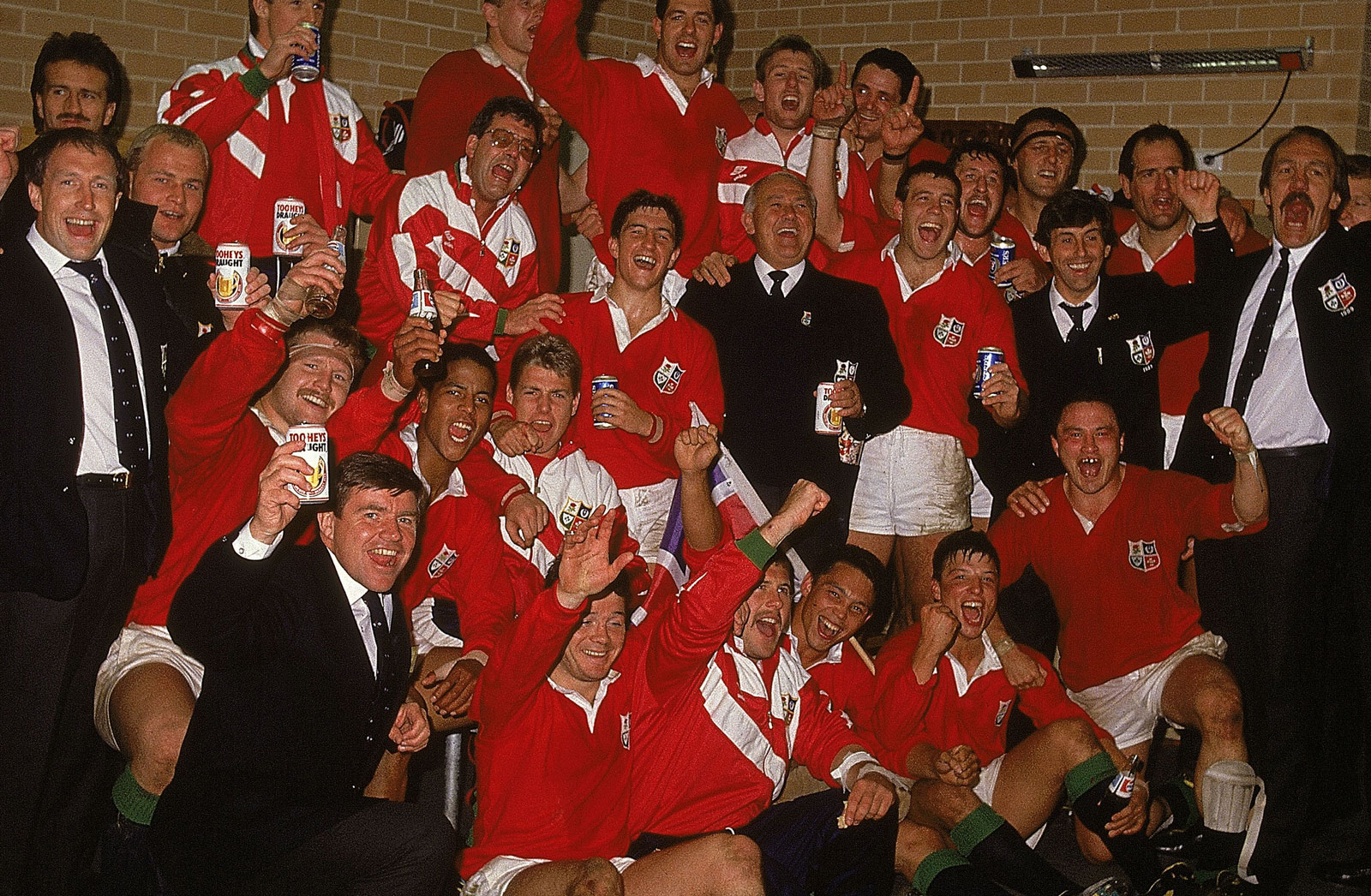 Captain: Finlay Calder
Coach: Ian McGeechan
This was the first time the Lions had toured Australia since 1971 and the first time they had toured Australia exclusively for 90 years.
Expectation for the tour was high and with Finlay Calder captaining the side, the Lions were expected to come away with the honours. The first test proved otherwise though as the Aussies ran away with four tries putting the Lions on the back foot.
This didn't last for long though as the Lions fought back to take the series 2-1 with the most memorable moment being during the final minutes of the last test courtesy of a vital David Campese mistake.
Match Date
Opposition
Location
Result
Score
10/06/1989
Western Australia
Perth
W
44-0
14/06/1989
Australia B
Melbourne
W
23-18
17/06/1989
Queensland
Brisbane
W
19-15
21/06/1989
Queensland B
Cairns
W
30-6
24/06/1989
New South Wales
Sydney
W
23-21
27/06/1989
NSW B
Dubbo
W
39-19
01/07/1989
Australia
Sydney
L
12-30
06/07/1989
ACT
Canberra
W
41-25
08/07/1989
Australia
Brisbane
W
19-12
15/07/1989
Australia
Sydney
W
19-18
19/07/1989
NSW Country
Newcastle
W
72-13
23/07/1989
ANZAC XV
Brisbane
W
19-15